EFFICIENT ∙ ADAPTIVE ∙ POWERFUL
With ALEAS Projects we offer you perhaps the most powerful multi project management software. A tool with which all parties involved keep the overview at all times. Interfaces to common programs, such as SAP, are quickly set up.
Thanks to many years of experience in project management, we know what matters. Which milestones a project manager has in mind, what the management and team leaders are interested in, what the controller wants to know and how to support the team in the best possible way. The result is ALEAS Projects, a comprehensive software package that provides you with all company data in a clear and transparent way. You can easily track the progress of all projects, budgets and resources across all departments and locations – and that at all management levels.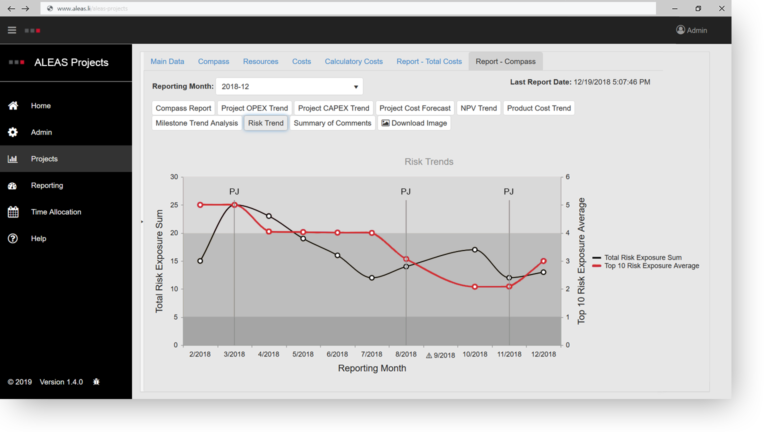 The most important functions
Cost planning and budget monitoring according to cost centers, cost types and at project level
Automatic reporting and capitalisation support for IAS38
Roadmapping, milestone planning, risk management
Resource planning per project, department and competence
Time recording for employees with project overview
R&D Dashboard: all key performance indicators (KPI) at a glance
Portfolio management per product line, division, location or business unit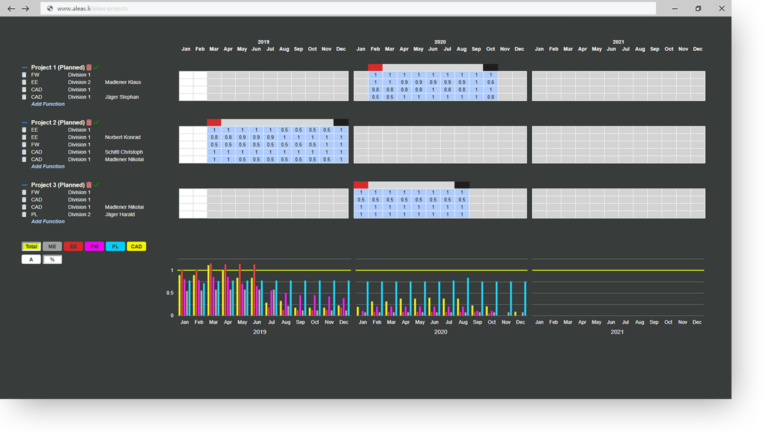 More efficiency through transparency
Today, data is a valuable currency, but managing and using it efficiently and profitably is a challenge for many companies. With ALEAS Projects you can merge company data from different systems, such as SAP or Navision. With just a few clicks, you know how and where your resources are planned, how many employees are working on which projects, whether your budgets are on schedule, where capacities are available and where bottlenecks are lurking. All of this in real time, anytime and anywhere. Especially powerful is the scenario planning function, with which you will increase the efficiency of your company after only a short time. Guaranteed!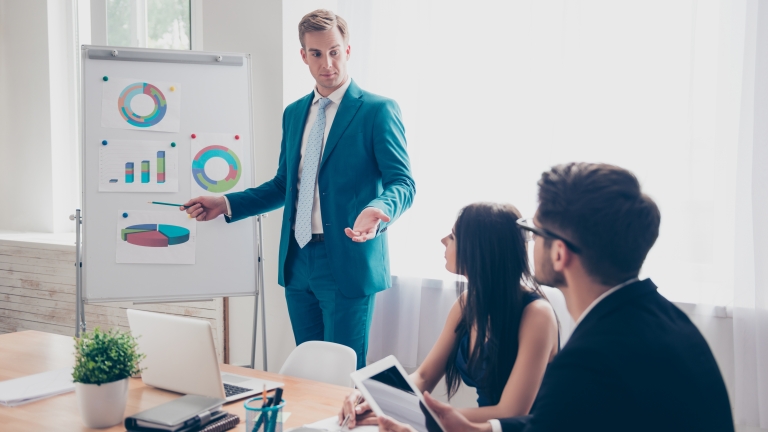 Special requests welcomed
ALEAS Projects works for various projects, teams and companies. How do we know that? We have been implementing and training comparable tools for over 20 years. Of course, we are happy to adapt the software to your wishes and requirements. If you need further functions, our developers will get to work and create an upgrade for ALEAS Projects that is specifically tailored to your company.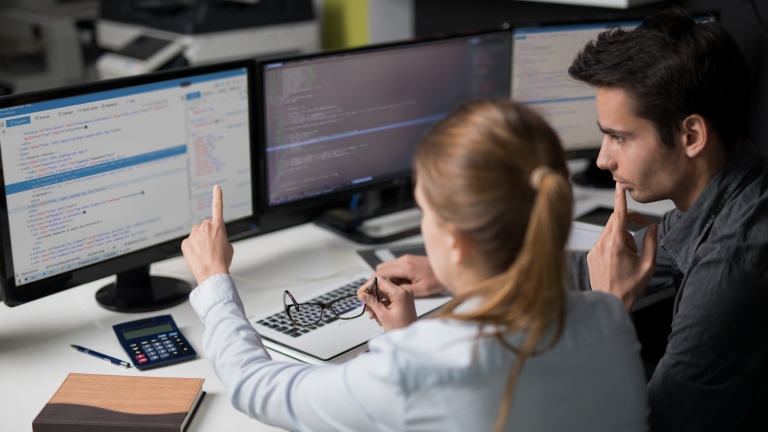 Your benefits at a glance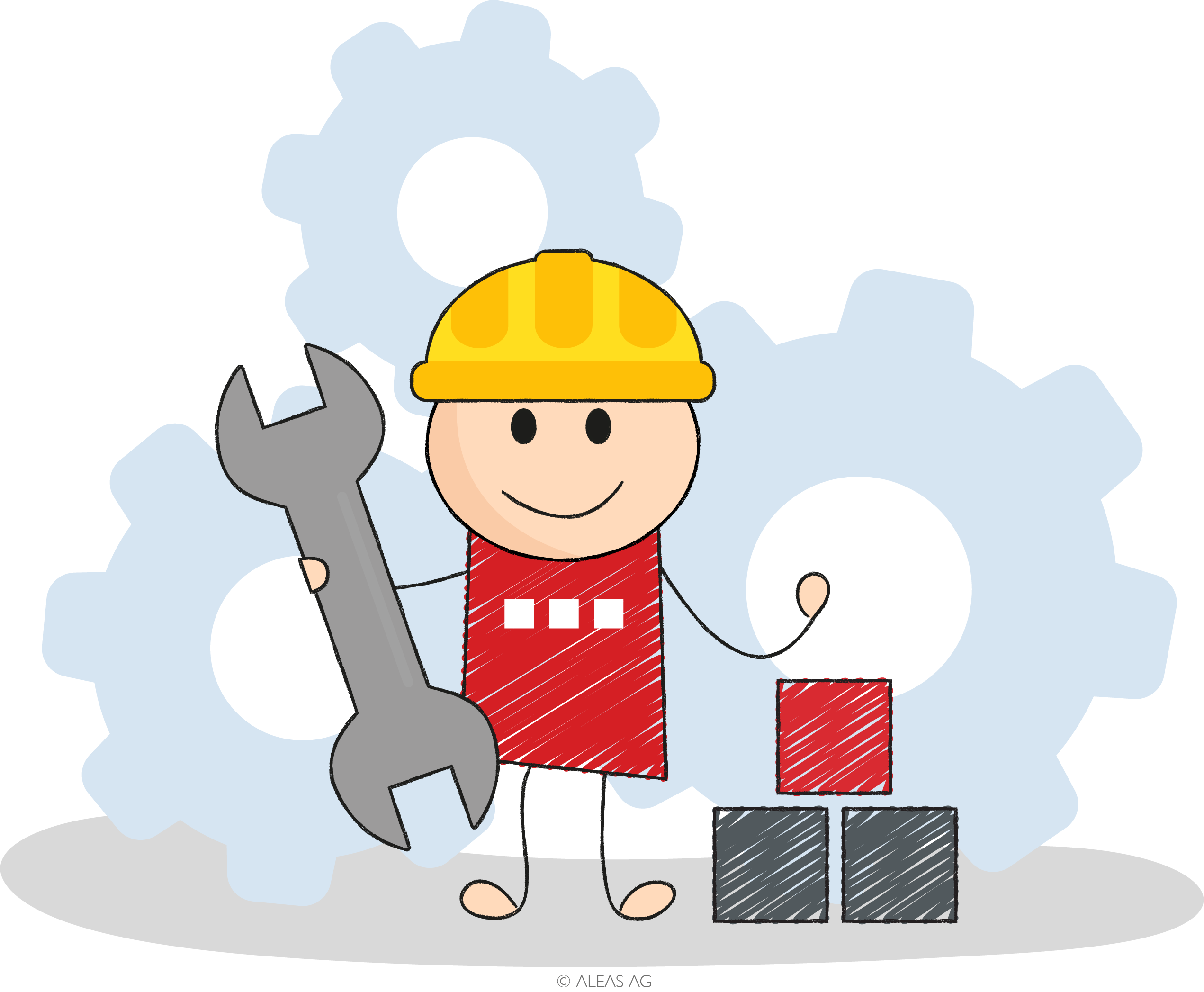 Proven
ALEAS Projects has been in use in various companies for over 15 years and is continuously adapted.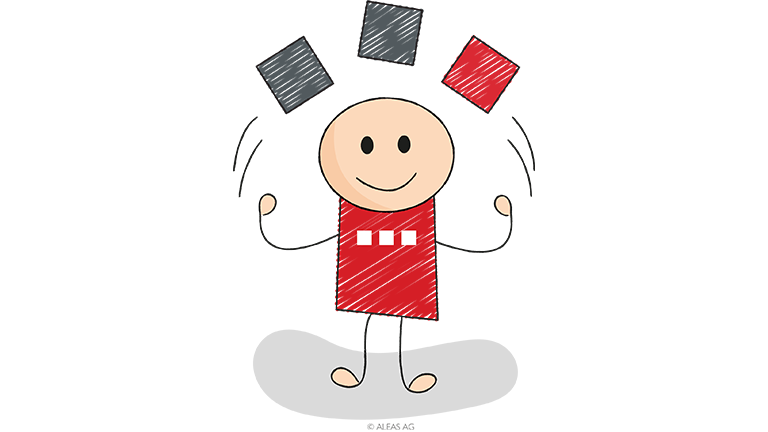 Easy to use
With different filters and a variety of sorting and exporting functions, you can create reports in no time at all.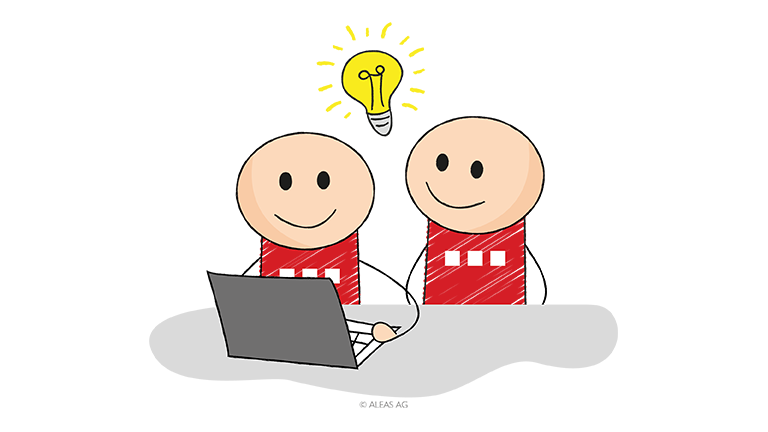 Unlimited
No user limits, support of multiple locations, easy implementation of additional functions.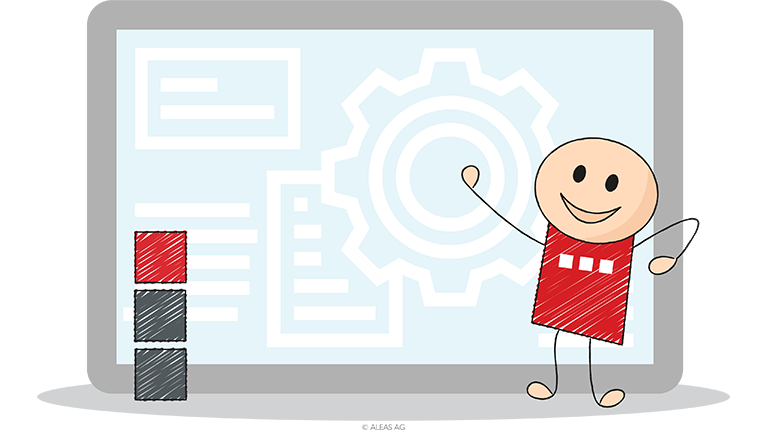 Open
Integration of various ERP and time recording systems, connection to ALEAS Board.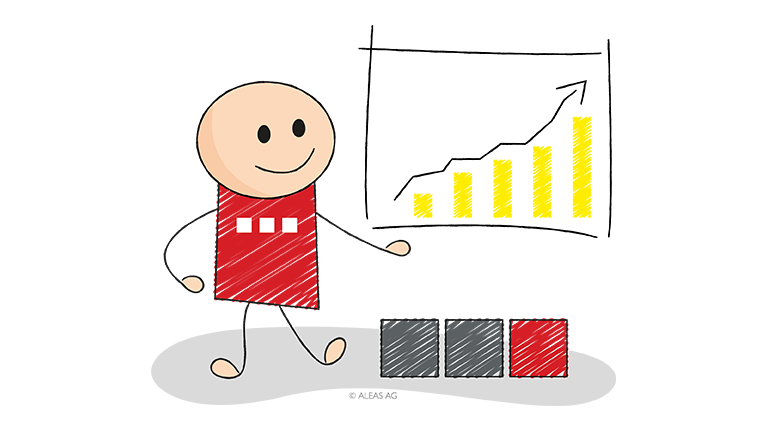 Transparent
Overview of all projects and the whole project organisation including available resources at any time.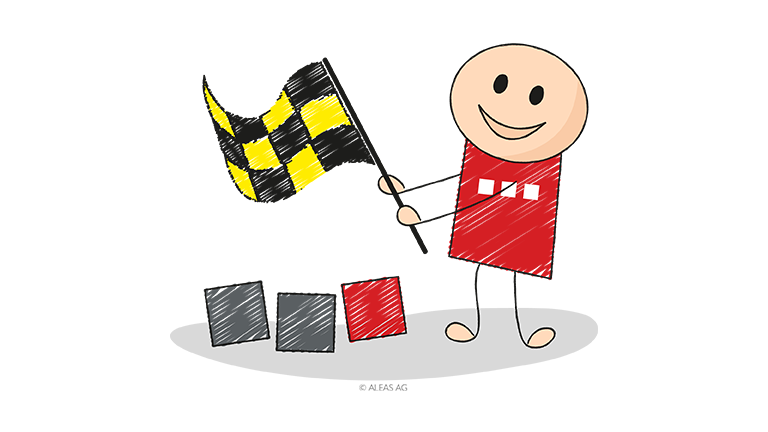 Efficient
All relevant elements for multi project management integrated in one solution.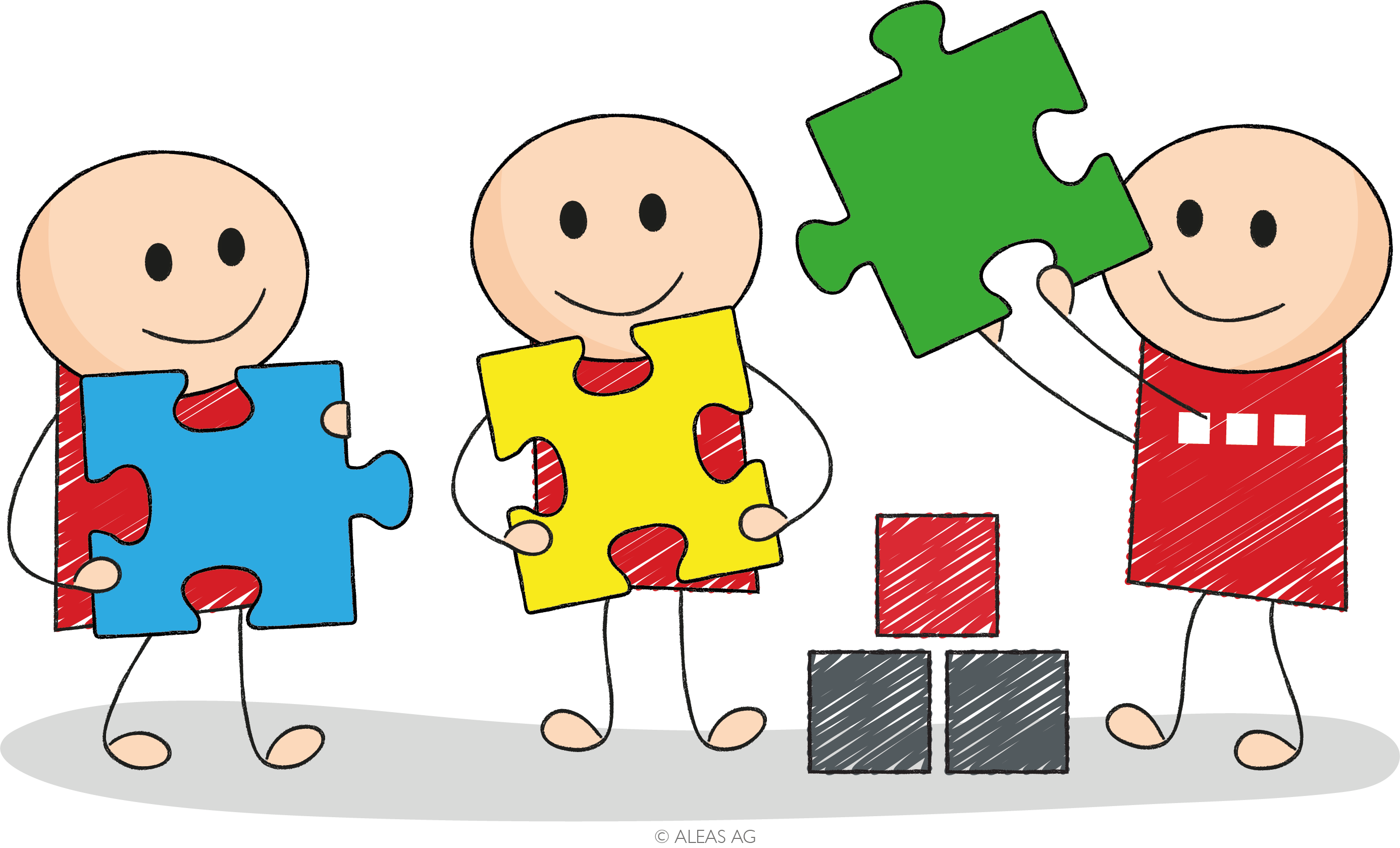 User centered
Different views for every user (team leader, steering committee, manager, project leader, team member, etc.)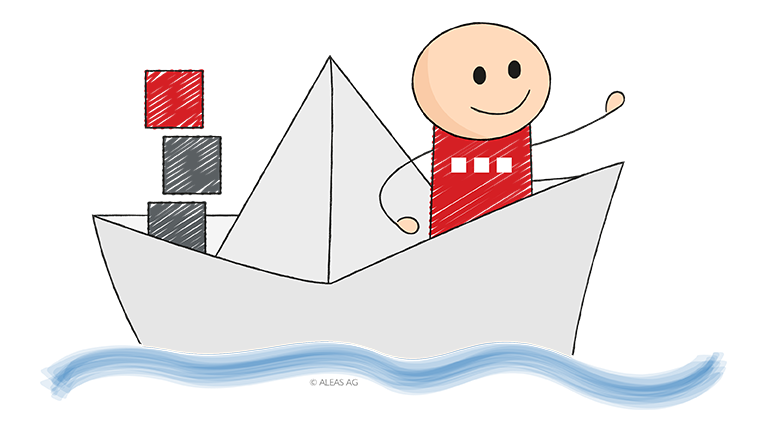 Up to date
Collaborate and track changes in real time thanks to instant data synchronizing.
Contact
We look forward to hearing from you!